New Trends in Financial Techonology During the COVID-Era

October 15,2020
In the wake of Covid-19, millions of Americans have learned how to establish work patterns from home. Management, university courses and grocery shopping have all moved to the virtual realm. This huge shift in consumer usage has had a large impact on the financial industry and the portfolio of tools it can offer consumers in the digital landscape (fintech).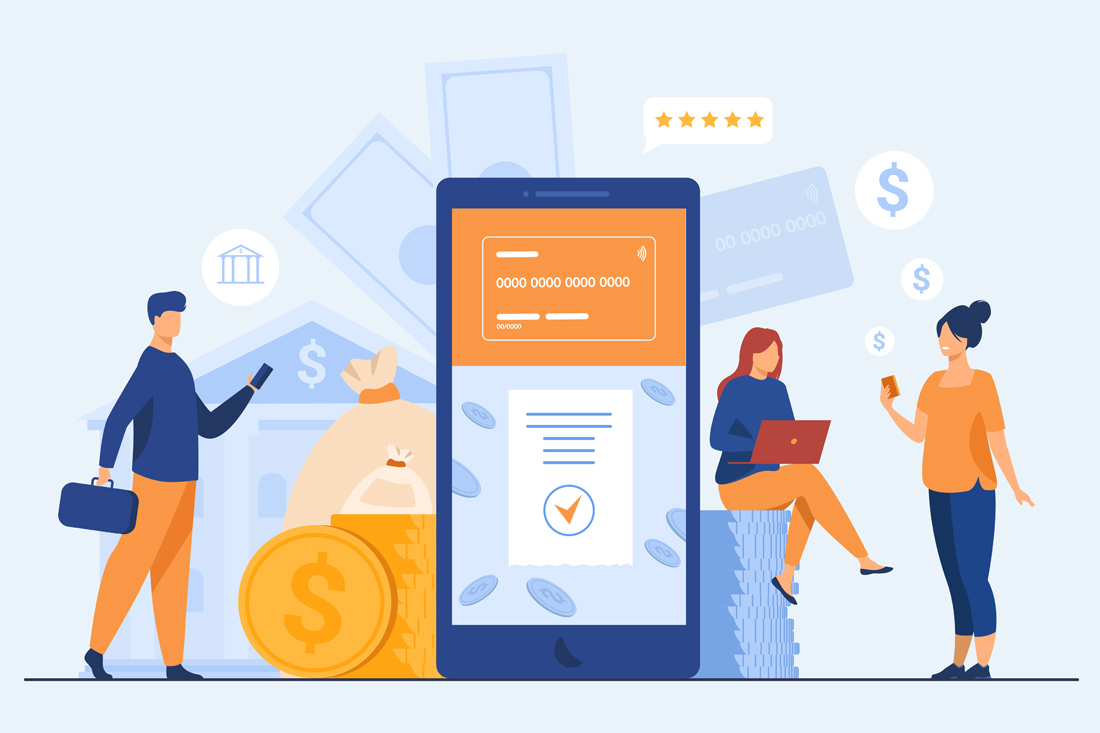 In lieu of in-branch experiences, consumers expect online platforms to transact, contactless payments and digital wallets. Segments of the population usually at odds with tech (often older generations) have been coerced to adopt apps for money management.
These trends are unlikely to change even after some semblance of "normal" has been restored. Among those trends to look out for are:
Older Generations' Adoption of FinTech
By April, Fidelity National Information Services (FIS) saw an astronomical 200% increase in mobile banking registrations and 85% uptick in mobile banking traffic. The halt in daily interactions and closure of brick-and mortar banks at the height of the pandemic facilitated these changes.
Older Americans, for their part, have adapted to the change: making deposits through banking apps and growing more comfortable making online bill payments. One 2019 study highlights that two-thirds of smartphone users over age 50 were hesitant to use online financial services.
Percentage of Consumers Age 60+ Transacting Online
Percentange of Baby Boomers Shopping Online
An April 2020 study by The Senior List found that 77% of respondents over age 60 conducted some measure of financial transactions online. And almost half (45%) of Baby Boomers have taken their shopping to online marketplaces.
Online Banking Perceptions
These new changes are not only being embraced by older consumers. Boston Consulting Group's (BCG) June 2020 survey found that 44% of consumers aged 18-34 enrolled in online or mobile banking in the throes of the pandemic. Fintech, for up to 69% of consumers, was a "financial lifeline" during this pandemic.
Fintech has seen a meteoric rise in popularity thanks to a series of factors: 1. precarious financial situations have meant a rise in budgeting apps and software; 2. industry initiatives offering aid and relief programs and 3. the element of safety handling banking needs from home. 
Affordable Remittance Platforms Gaining Popularity
Fintechs such as Transfer Wise are providing consumers (many of whom have been financially ravaged by the pandemic) "significantly lower remittance costs than traditional providers." These savings mean the difference between timely paid mortgages and healthcare premiums and high interest fees. Migrant workers sending money to relatives back home has remained a largely offline experience until pressures created from Covid-19. TransferWise has seen a 17.5% increase among new users since March.
Banks & Credit Unions Adapting to Change
Traditional banks and credit unions are mobilizing their efforts to compete with 'digital-first' players. Six major banks have poured significant investments into digital engagement on their platforms. Smaller players are now rushing to bridge the divide and reaping the benefits of small businesses that applied for Payment Protection Program (PPP) loans: several credit unions have seen an uptick in membership since the beginning of the year.
Despite widespread efforts for digitally accessible online banking, customer satisfaction for online-only banks remains comparatively low. Pre-pandemic, consumers were often displeased with digital-only services as opposed to "in-branch or a mix of in-person and online interactions."
Spending Through a New Lens
A new reliance and interest in ecommerce has skyrocketed. According to IBM, the pandemic accelerated physical retail shopping to online by up to five years. Changing where people shop has changed how they shop. Seamless online checkout and digital payment services (such as Paypal) have provided consumers a worry-free transition.
Many peer-to-peer (P2P) platforms like Zelle, ApplePay and Venmo have also risen in customer satisfaction ratings. Contactless payments terminals are creating greater pathways of accessibility for modern consumers.
If nothing else, 2020 has ushered in change for the digital and financial landscapes. Now, we wait to see what the long-term implications of these changes create.
Poll: Consumers Are Turning to E-fraud December 6, 2023 Fraud prevention provider Ravelin revealed a shocking discovery: 40% of all internet shoppers have committed e-commerce ...